Ready to Respond
SPEA alum prepares Indiana for Ebola outbreak
 By Jaclyn Lansbery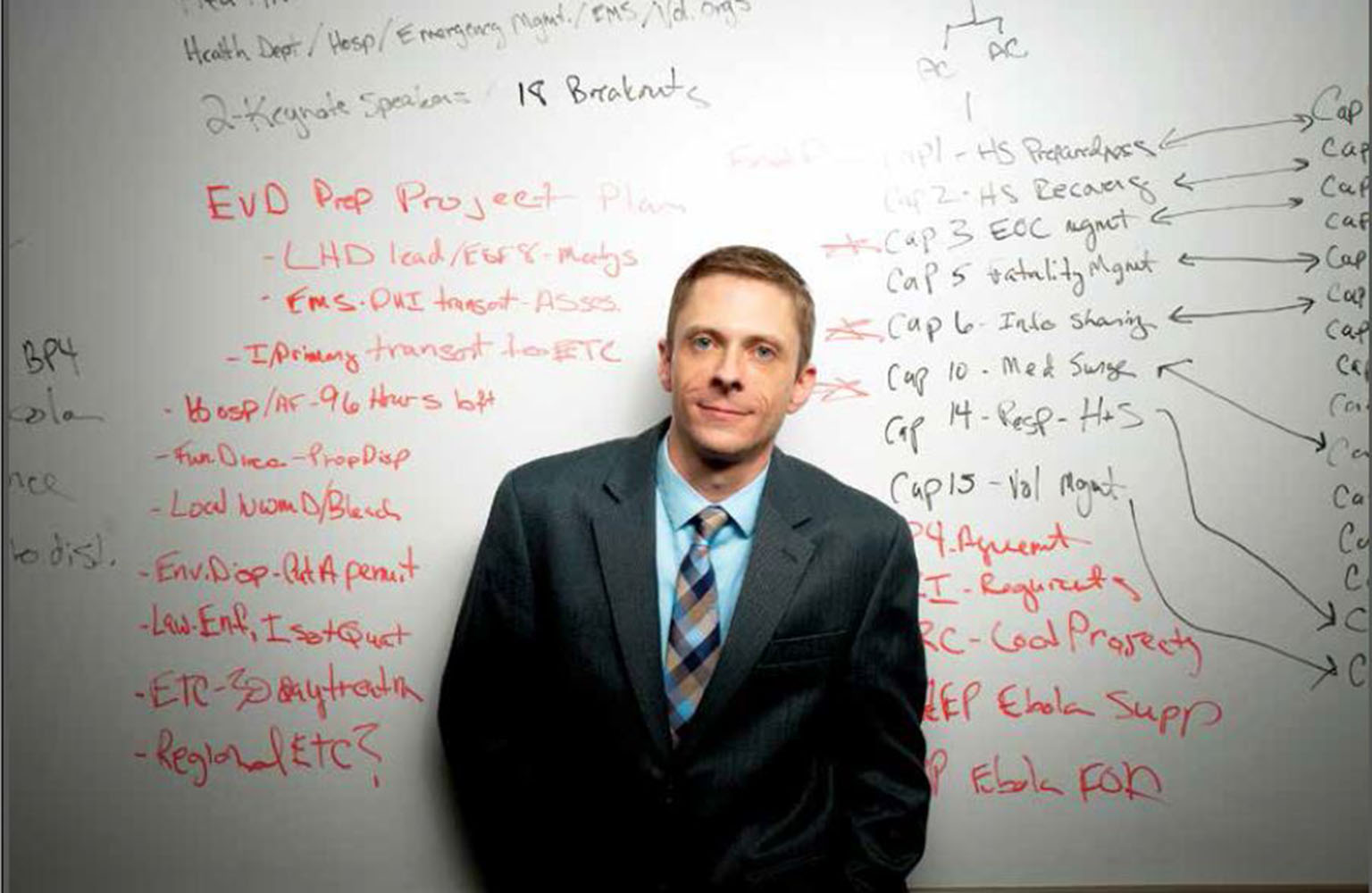 If Ebola, or any number of natural and manmade disasters, comes to Indiana, the state is prepared, thanks to SPEA alumnus Lee Christenson. Christenson, director of the Public Health Preparedness and Emergency Response Division at the Indiana State Department of Health, collaborated with partners throughout the state and country to prepare Indiana for Ebola when the outbreak began in early 2014.
Working with hospitals and local health departments, emergency management, law enforcement, environmental management, first response and federal partners, Christenson knows the job is never done.
"Our team spends about 95 percent of our time preparing for emergencies and about five percent actually responding to them," Christenson says. "When it comes to disease, whether it was H1N1 or Ebola, the question is not if it will show up here, but when."
After the first Ebola case occurred in the U.S., Christenson and his team began working with federal and state partners as well as emergency medical services to develop guidelines on how to quarantine an Ebola patient. The state also trained people how to ship a blood sample – a process that follows specific protocols.
Christenson graduated from SPEA IUPUI with a Master of Science in Criminal Justice and Public Safety in spring 2013, after earning a graduate certificate in homeland security and emergency management, also from SPEA IUPUI. He completed his bachelor's degree in public affairs at SPEA Bloomington in 1999.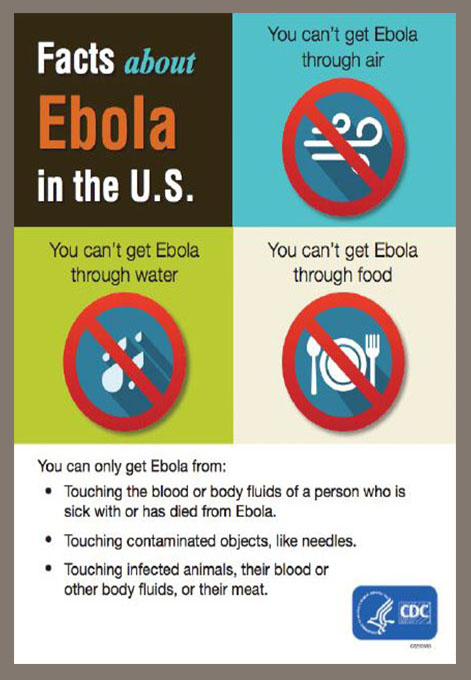 A native of Highland, Indiana, Christenson says his undergraduate and graduate experience at SPEA provided him with the skills to plan for a variety of risks. Christenson landed his first job in 2000, at an environmental science and engineering company in Chicago, where he worked on an emergency response team dedicated to hazardous materials. During that time, Christenson provided on-site emergency response to Hurricane Katrina and also handled the 2001 anthrax attacks.
In 2008, Christenson moved to Indianapolis to work for the Indiana State Department of Health, where he developed training exercises for the Emergency Preparedness Division. He enrolled in SPEA IUPUI in 2010 to pursue graduate studies.
"My graduate certificate and my master's degree really allowed me to build on my technical experience and look at things from a managerial and policy perspective," he says. "To my current job, I think the courses were some of the most relevant and useful of any I have ever taken."
Christenson says his line of work is not for someone who wants to work at a desk. His days at the Indiana State Department of Health are never identical, and are spent planning for a variety of natural and manmade disasters: earthquakes, terrorist attacks or other infectious diseases. When Christenson first entered college, he wanted to study psychology. He switched to public affairs at SPEA when he realized he wanted to make a broader impact on his community.
"One thing that is common between my interest in psychology and my field now is that this is a field where you're learning constantly, all the time," he says. "You need to be completely adaptable and flexible and you have to always be willing to learn new things. That's what keeps me going."